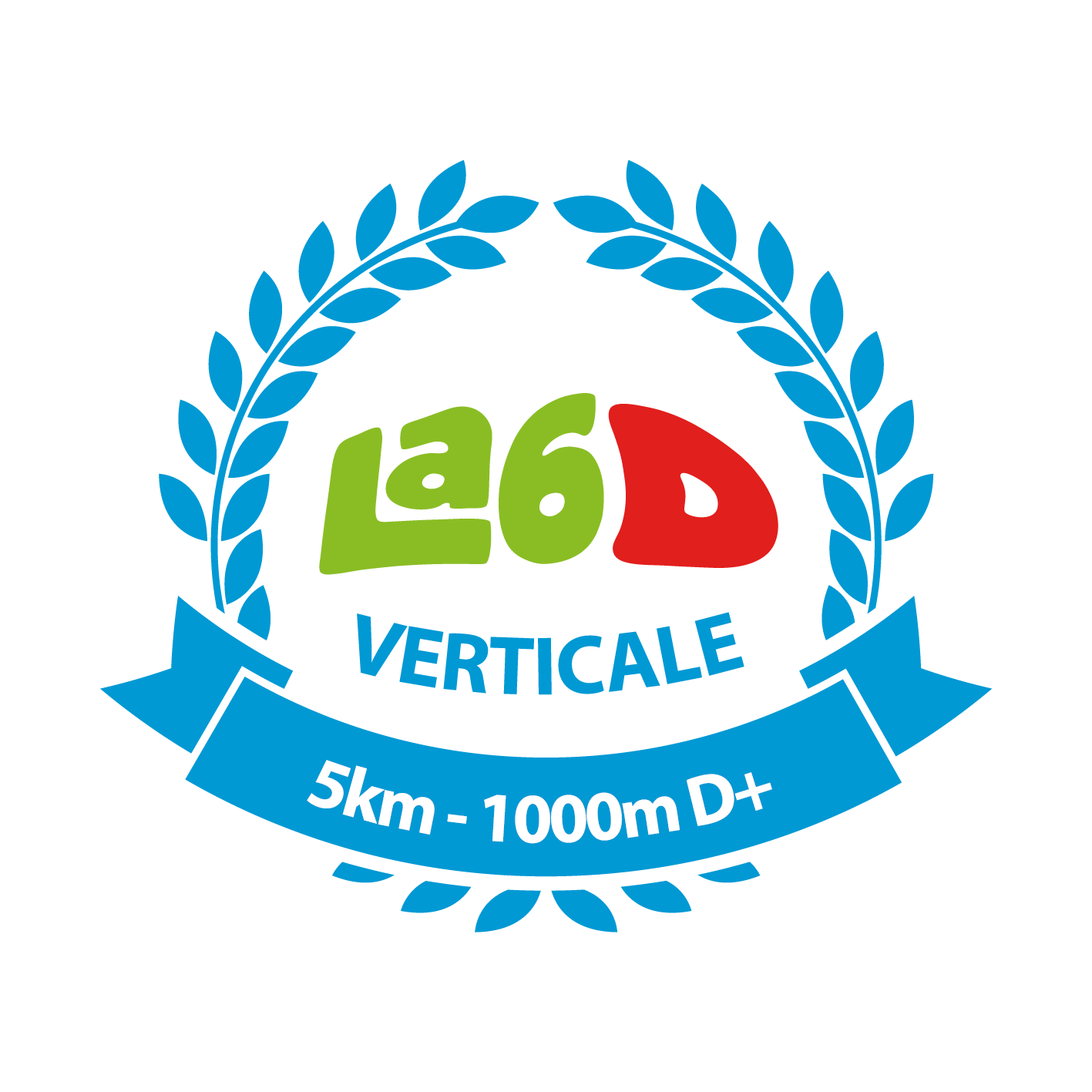 6000D edition 2021, 31 years of pleasure…

July 22 to 24
The 6000D, a legendary race and the first of its kind, is still considered a challenge by most trail runners. Climbing from the apple orchards up to the glacier is a real feat!
Individual challenge, accessible to all
The 6D Verticale is a hill climb for all levels of runner (beginner, intermediate or experienced) so that everyone can participate in the great 6000D weekend.
The 5 km climb with 1000 m vertical rise leaving from La Roche (Village of Olympic Bobsleigh track ) will take you up to the top of the Grande Rochette above Plagne Centre.
The atmosphere 6000D
There will be a large, enthusiastic crowd all along the trail to cheer you on you during the 31th edition, on Friday, July 23th 2021. 
In order to be as close as possible to the Trail spirit, there is only 1 refreshment point (food and drinks) and 1 water point (drinks only) over the 5 km. A camel bag or a gourd holder is strongly recommended.
Running in self-sufficiency is recommended.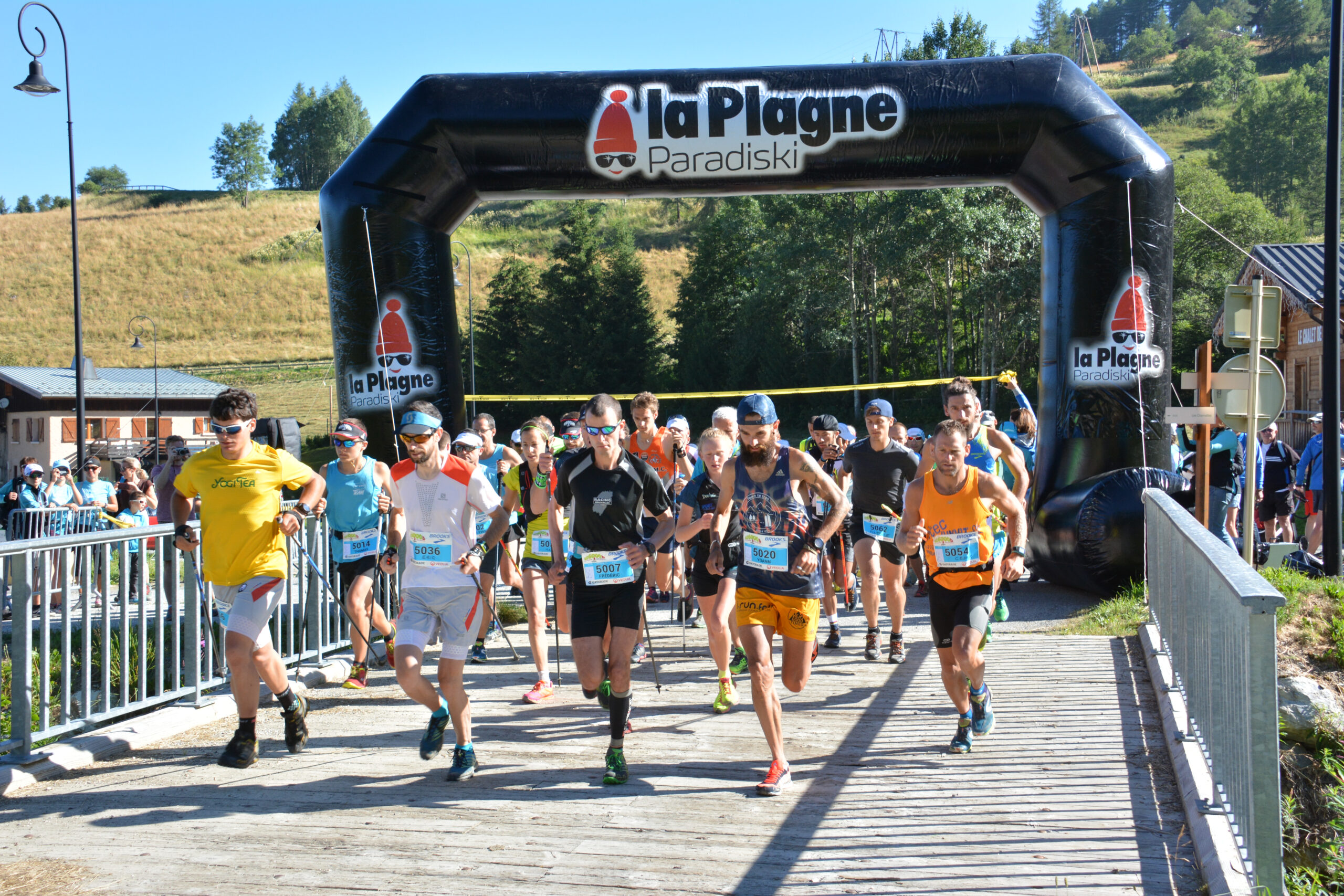 Organization of the 6D Verticale
FRIDAY, JULY 23th, 2021
STARTS LA ROCHE, 4.30Pm
5 km over a marked course with control points
Race information
5 km of marked path with check points
1000 m of elevation gain (D+)
Altitude of start  : 1508 m
Altitude of finish : 2505 m
Highest point of the course: 2505 m

1 Barrier Time at 5:30 pm at Plagne Center and no t

ime limited
Price : 10€ – 16€, according to date of registration. End of the registrations on Monday, July 20th. Ability to register on site between 15h and 16h : 18€

Medical certificate or license compulsory for the registration
Minimum age for the 6D Verticale is 16 ( born before 2004)
Limit to 250 Runners

Compulsory material:

2 masks and a zipped bag will be compulsory as indicated in the health protocol.
(but remember it can be cold at altitude)
Hiking poles are allowed
Strongly recommended a mobile phone
you will need to provide reusable foldable tumbler because there will be more disposable cup on the feeding stations to limit the waste
Bibs will be given out in Aime (Salle des Fêtes) from Thursday and of the race in la Roche. Piece of identity required for the withdrawal of the bib

and this individually

For this edition a reusable foldable tumbler to limit waste on the provisionings will be offered to you
There will be a room in la Roche and after transported at the top of the race 

(deleted for the 2021 edition).

.
Pick up your bib



The bib can be collected from the Aime la Plagne village hall:
– Thursday July 22, 2021 from 9 a.m. to 6.30 pm
– Friday 23 July 2021 from 3:30 pm to 4:15 pm pm on the site at the start at la Roche
The société d'Aménagement de la Plagne
Is pleased to offer each participant 1 free access to the Funiplagne gondola in Plagne Center to climb to the top of the Grande Rochette on FRIDAY, JULY 23, 2021 (Cycling prohibited) For other guides, tickets will be on sale at the ski lift ticket offices at € 5.
Is pleased to offer to each participant 1 free access to the Bellecote / Roche de Mio / Glacier gondola on Saturday, 24th July 2021 (Forbidden bike).
For other companions, tickets will be on sale at the ski lifts – 5€