Photos edition 2022 – 32nd edition
For this 2022 edition, the company JNJ PHOTO, which has been established in La Plagne for 9 years and specialises in action photography, will take your individual photos:
Thursday 28th July : The 6D Discovery/ the 6D Kids/ the 6DBob.
Friday 29 July : The 6DLacs.
Saturday 30 July: The 6000D, the 6000D relay for 2, the 6D MARATHON.
6 professional photographers will be present at several points.
These places will have been chosen for their panoramas on the different races, in order to offer you a maximum of choice with unique backgrounds.
The photos and files will be on sale on the website: https://www.jnj-photo.fr/ from August 2nd. All the files will be sorted, classified and numbered, to allow you to find them easily on the site.
Different formulas will be available on this site, from the simple 10×15 paper print to the 20×30, as well as different packs, including digital packs (CD with all the photos and a 15×20 cm print offered): flagship product in 2021.
Everything will be checked and retouched, in order to deliver you an optimal image quality.
See you soon on their website.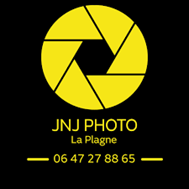 Pics

archives since 1990

 
info coming soon