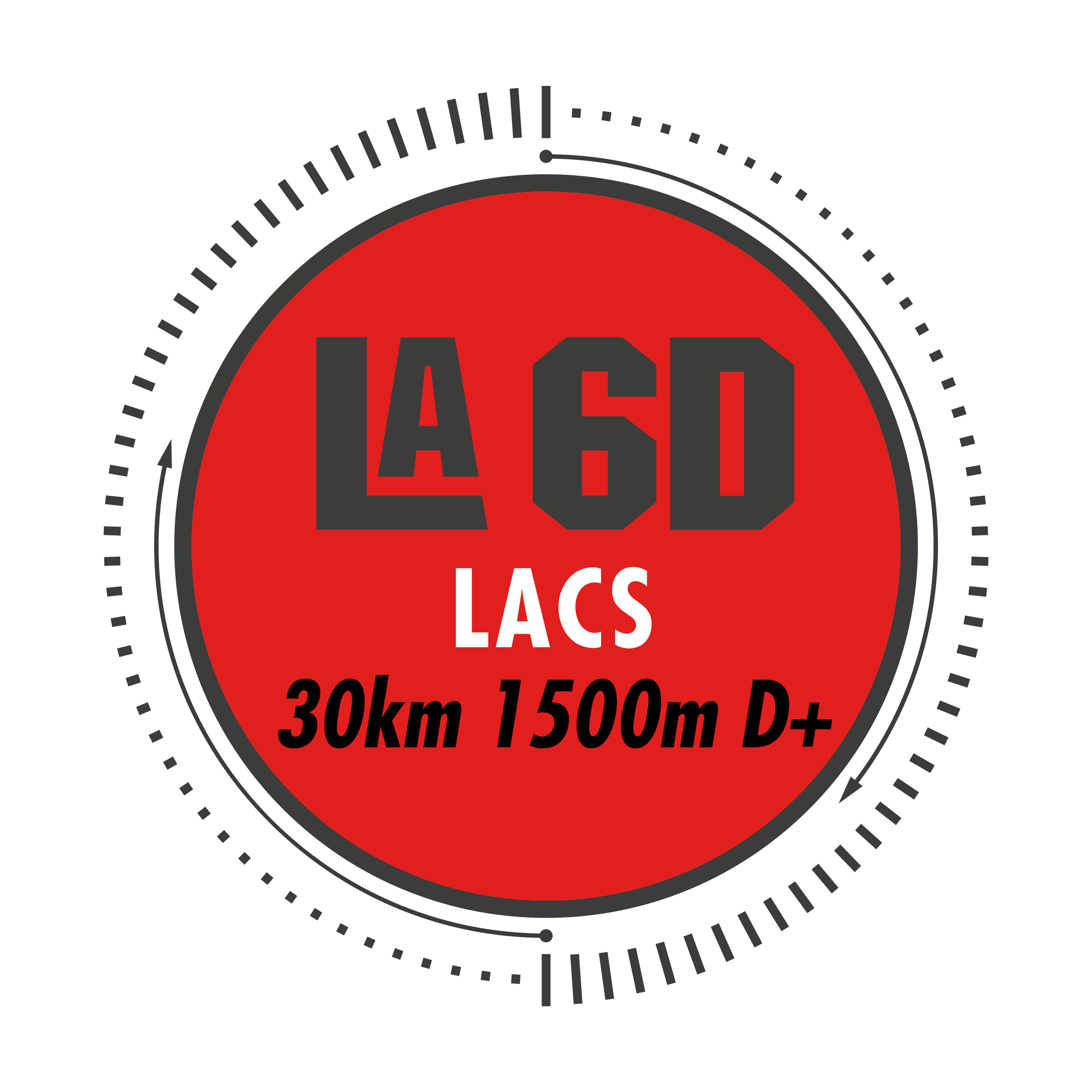 6000D edition 2023, 33 years of pleasure…

July 27 to 29
The 6000D, a legendary race and the first of its kind, is still considered a challenge by most trail runners.
Individual challenge, accessible to all
Starting and finishing in Plagne Bellecôte, this 30km trail race has 1500 m of elevation gain and is less demanding than the 6000D but with an equally beautiful and remarkable course.
This route, which follows that of the 6000D, will branch off at Dérochoir to go towards Plan Bois and go back up to Arpette to join the 6000D route and then descend to Plagne Bellecôte.
The atmosphere 6D Lacs
There will be a large, enthusiastic crowd throughout the event to cheer for you during the 33rd edition, on FRIDAY July 28, 2023
Following works on the cable car line from Plagne Bellecôte to the Glacier, it will be completely closed throughout the summer of 2023.
In order to be as close as possible to the spirit of the Trail, there is only 1 food and drink station and 1 water station (drinks only) on the 28 km.
It is recommended to run self-sufficiently.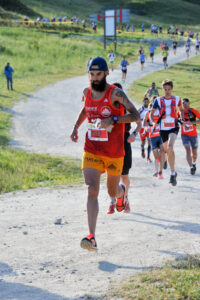 Organization of the 6D Lacs :
FRIDAY, JULY 28th, 2023
STARTS IN PLAGNE BELLECOTE, 9.00am
30 km over a marked course with control points
Race information
Friday July 28, 2023

at 9:00 am

30km – 1500 m elevation gain
Altitude at start and finish: 1924 m
Highest point of the race: 2681 m

No more limited time on arrival,

1 Barrier Time at 1.15pm am at Plan Bois
Limited to 1000 runners
Price : 30€ to 42€ according to registration date
Online registration closes on July 23th, 2023, in case the limit of runners is not reached
Medical certificate or license compulsory for the registration

The age limit to run the 6D LACS is 20 years old (born in and before 2003)

Compulsory material:

mobile phone,

a zipped bag to put your food at the feeding station and

your 4 safety pins or other hooks for the bib

.
(N.B. it can be cold at altitude).
Recommended : 500 ml of water
Sticks are authorized from the Dou du Praz (there will be too many people in the first ascent to use them)
Bibs will be given out in Aime (Salle des Fêtes)

Thursday July 27 from 9:00 am to 6:30 pm then the morning of the race on Friday July 28 from 7:30 am

. An identity card is required for the withdrawal of the bib

(individually).

there will be lockers available at the starting point in Bellecôte in the salle polyvalente (behind the swimming pool)

Collect your bib



The bib can be collected from the Aime (Salle des fêtes) :
– Thursday July 27, 2023 from 9 am to 6:30 pm
– Friday July 28, 2023 on site at the starting point in Plagne Bellecôte from 7:30 am
The société d'Aménagement de la Plagne
Plagne Bellecote gondola to Glacier
Due to work on the cable car line from Belle Plagne to the Glacier, it will be completely closed throughout the summer of 2023.
From Plagne Bellecôte to Belle Plagne this one will be open from 9.00 am to 11.30 pm 7/7.