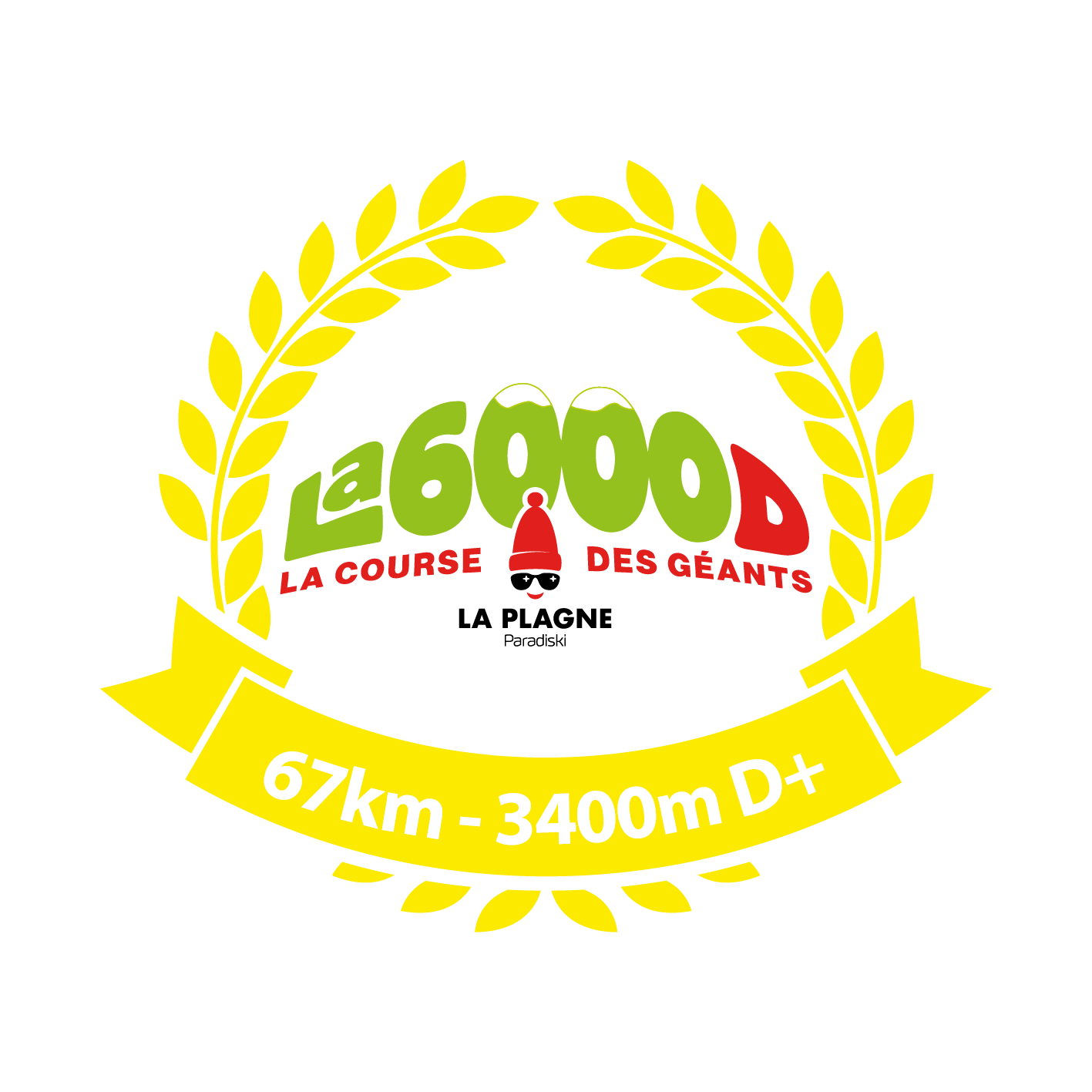 6000D edition 2021, 31 years of pleasure… 

July 22 to 24
The 6000D, a legendary race and the first of its kind, is still considered a challenge by most trail runners. Climbing from the apple orchards up to the glacier is a real feat!
Individual challenge, accessible to all
3400m of elevation gain over a 67km course that takes participants from the village of Aime la Plagne in the valley to the top of Bellecôte glacier at 3047m via La Plagne's different altitude villages, then coming back down through the forest to Montchavin les Côches and finishing along the Isère river.
The atmosphere 6000D
The trail is well marked with 95% of it on regular walking paths. There will be a large, enthusiastic crowd all along the trail to cheer you on you during the 31th edition, on Saturday, July 24th 2021. Roche de Mio / Glacier access possible by cable car for guides.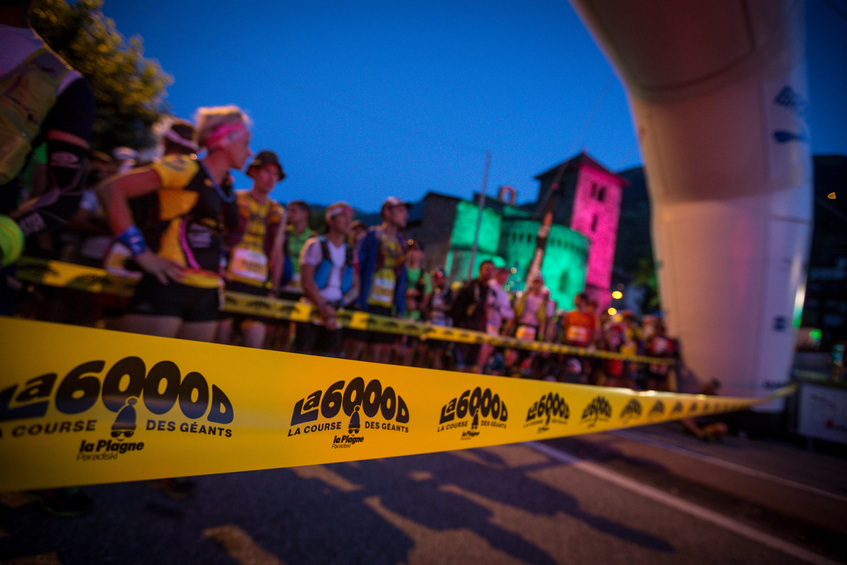 Organization of the 6000D :
SUNDAY, JULY 24th, 2021
STARTS AIME LA PLAGNE, 5.00am  (new schedule since 2019 to avoid the risk of a thunderstorm)
67 km over a marked course with control points and on ascent in the Olympic bobsleigh track
Race information
3400 m elevation gain
Altitude at the start and finish : 677 m
Highest point of the race : 3047 m

Departure at 5.00 am for the end of the race around 6.30 pm

No limit time but last hourly barrier to Montchavin at 4.30 pm (km54)

4 hourly Barriers (Plagne Centre 10.00am (new), Chiaupe return 1.00pm, Bellecôte 3.00pm, Montchavin 4.30pm)
Limit to 2000 runners
Price : 55€ – 80€, according to date of registration
On-line registration closes July 14th, 2021
Medical certificate or license compulsory for the registration

The age limit to run the 6000D is 20 years in the year (in the year 2001)

Mandatory equipment that will be checked at the start and during the race: Reusable cup (or flask), H

eadlamp

,

trail crampons

(put on over your shoes)

, a whistle, 500ml of water and a survival blanket and

a waterproof and breathable jacket

(it can be cold at altitude)


2 masks and a zipped bag will be compulsory as indicated in the health protocol.

Strongly recommended a mobile phone,

gloves, glasses, cap or other, water and food

.
Bibs will be given out at the Salle des Fêtes in Aime la Plagne from Thursday, 22th until the morning of the race on saturday. Piece of identity required for the withdrawal of the bib

and this individually



A baggage room will be available 50m from the start point in Aime la Plagne

(deleted for the 2021 edition).
Pick up your bib



The bib can be collected from the Aime la Plagne village hall:
– Thursday July 22, 2021 from 9 a.m. to 6.30 pm
– Friday 23 July 2021 from 9 a.m. to 7 pm
– Saturday July 24, 2021 from 3:30 a.m. to 4:30 am
The société d'Aménagement de la Plagne
is pleased to offer to each participant 1 free access to the Bellecote / Roche de Mio / Glacier gondola on Saturday, 24th July 2021 (Forbidden bike).
For other companions, tickets will be on sale at the ski lifts – 5€