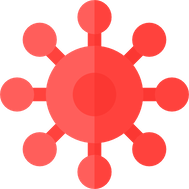 Information as of July 20, 2021.
This protocol may change depending on the evolution of the current sanitary situation.
Following the government's latest announcements, we are obliged to put in place checks of the COVID HEALTH PASS (QR-code 2D-DOC or DCC).
This pass is only obligatory for competitors aged 18 and over in all the 6000D races.
The health pass will be required to ENTER the starting gate of your race. However, an initial check may be carried out when you collect your race bib on Thursday 22 or Friday 23 July.
Please have your QR-Code ready (on the TousAntiCovid app or on your own paper certificate) before going into the start gate. Proof of identity is obligatory when you show your health pass.
The health pass is valid with one of the three following conditions:
A complete vaccination schedule dated:
– More than 7 days after the last injection of the Pfizer, Moderna and AstraZeneca vaccines (this period may be reduced according to government decisions)
– More than 28 days after being vaccinated with the Johnson & Johnson vaccine.
Download your updated QR Code on the Ameli website (https://attestation-vaccin.ameli.fr/) and print it or download it on the TousAntiCovid app.
An RT-PCR

test (please remember the time it takes to get the result) or negative antigenic test performed less than 48hrs before the START of your race.
The QR Code sent to you by email or SMS should be printed out or downloaded on the TousAntiCovid app.
The result of a positive

RT-PCR

or antigenic

test dating from over 14 days and less than 6 months.
The QR Code sent to you by email or SMS should be printed out or downloaded on the TousAntiCovid app.


Details

: For people who tested positive for Covid-19 between January 24 and April 1, paper proof may be presented, since the generation of a QR Code will not be possible.
Please note: self-tests are not valid for the health pass.
We recommend that you download the TousAntiCovid app and add your test or vaccination certificates in the "mon carnet" section.
If you have planned to collect your race bib at the start of the race, please make sure you have your health pass as antigenic tests cannot be performed at the start of the races.
The race organisers strongly recommend that you organise your own test (lists of test centres on this page).
For anyone who has not been able to take a test, an antigenic testing cell will be set up free of charge on Thursday, July 22 and Friday, July 23 in the events hall in Aime-La-Plagne (downstairs from the room where you collect your race bib) from 9am to 6pm (minimum time slot), subject to availability, no reservations possible. However, we recommend that you come with a test done in advance (< 48h before start of your race) in order to reduce waiting time.
The organisers will not refund entry fees for competitors who do not have a valid health pass.
Please note also that face masks must be worn by anyone aged 11 and over in start and finish areas, at refreshment points and in the exhibitors' village.
Official QR-Code: 
To guarantee the authenticity of your pass, you will have to show a QR Code at the start of your race in the official 2D-DOC or DCC format, either in digital or paper format.
Proof of vaccination:
In a document: by handing over a vaccination certificate showing both a 2D-DOC and a QR Code that allows the 2D-DOC to be added to the Documents section of the TousAntiCovid app
Via the AMELI website (https://attestation-vaccin.ameli.fr/) with identification via France Connect
Proof of a test:
In a document: by handing over the printed test result form the SI-DEP, with a QR Code that can be scanned (on the left side of the document) that allows the 2D-DOC to be added to the Documents section of the TousAntiCovid app
Via text message: you will receive a unique link by text message to access the SI-DEP website, you then enter your date of birth to obtain a password that is also sent by text message and then you access a results page to be added to the Documents section of the TousAntiCovid app or downloaded
Via the SI-DEP website: collect the document on the SI-DEP

website

with identification via France Connect
We are doing all we can to welcome you in the best possible conditions.
Mask wearing is compulsory for runners, guides and spectators in all places – when collecting race number bibs, and at the start and finish points in Aime La Plagne, La Roche, Plagne Centre, Plagne Bellecote and La Grande Rochette as well as in the 6D Exposition village in Aime la Plagne. You are asked to respect the social distancing measures of at least 1 metre distance between people in all meeting places.
Please make sure that you have two masks in case the first one is damaged during the race.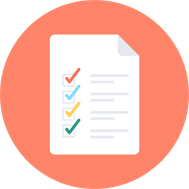 STARTING LIST AND RESULTS
Race number lists and results will be available online only at www.la6000d.com, in the main menu and under "races".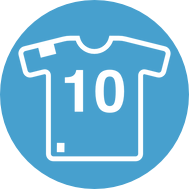 COLLECTION OF RACE NUMBERS
Masks must be worn, hydro-alcoholic gel will be provided.
One way circulation, please follow the floor markings, numbers limited in inside spaces.
Proof of identity required – ID card or passport.
This year, your race number can be collected via a personalized QR code. Discover the 3-step procedure below:
Step 1: A few days prior to the race, you will receive an e-mail « race number collection card » which will include:
- A link to download you card which will contain your personalized QR code that you will need to show to collect your race number.
- Race information
Step 2: Download your card, save to your smart phone, or print it out.
Step 3: On the day of the Race, present your card with your QR code (either on your smartphone or the paper copy) to collect your race number.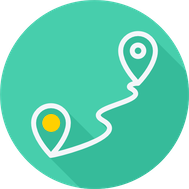 START
Wearing of a face mask is compulsory in the race start area and for the first 500 metres of the race.
Face masks are compulsory for everyone over the age of 11 and strongly recommended over the age of 6.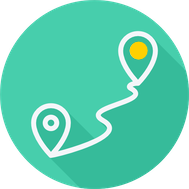 FINISHES
When crossing the finish line, a face mask must be worn as well as in the finish area.
The face mask must be worn whilst you receive your finishers t-shirt.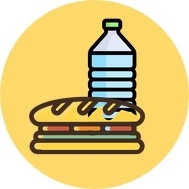 REFRESHMENTS AND WATER STATIONS
Face masks must be worn at all times.
Please be careful and plan your own food and water supply.
2 personal containers must be provided: a cup and a container (a bowl or zip lock bag) so that the volunteers at the refreshments and water stations can serve you in complete safety.
Refreshments will be distributed individually and in accordance with the safety barriers and social distancing measures.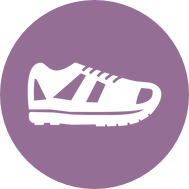 AROUND THE 6000D
This year, the closing party – La Folle Guingette – and the non-urgent care area – la 6D Recup – will not be held.
Please note that lockers will not be allowed and there will be no showers available.
The 6D Expo will still be held, respecting social distancing measures (face masks to be worn, hydroalcoholic gel available) You will find :
The exhibitors,
Post-Race Pasta box,
Refreshment stand,
The 6000D shop
Entertainments and live music.
We strongly recommend that you download and activate the TousAntiCovid application. A QR Code TAC-signal will be displayed at all departure locations.